MEET THE TEAM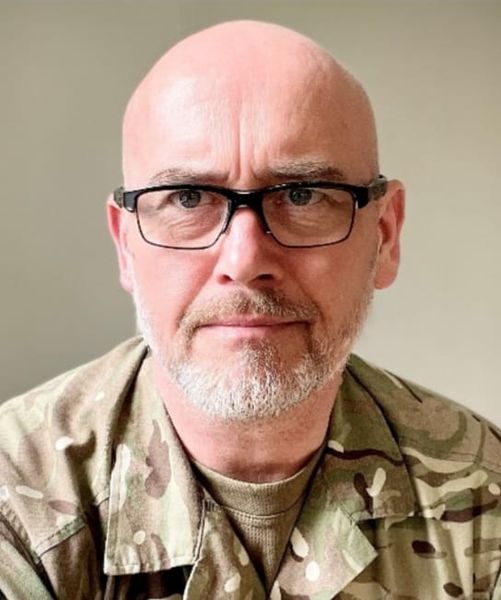 PATRON- Group Captain Paddy McKillop-Duffy MA MSc RAF
Paddy is still serving in the Royal Air Force and is currently assigned as the Chief of Staff of the Headquarters Defence Medical Services. In a military career spanning nearly three decades, he has undertaken various, staff, clinical and operational appointments at home and overseas. He lives in Worcestershire with his wife Sain and family – they spend much of their time being managed by their 2 Romanian Shepherd dogs!
On joining STEPWAY CIO as a Patron, Paddy commented:

"I am both humbled and excited to be given the opportunity join STEPWAY as a Patron and to be able to support Dawn and the team in their incredible work with our Veterans community. STEPWAY's values very much chime with my own and I look forward to an exciting future supporting the team in expanding their work and developing more partnerships.
The range of services offered by STEPWAY is remarkable and the increasing number of referrals they receive is both an indication of the increasing needs within the Veterans community and a testament to the credibility of STEPWAY's work. The 7-Step civilian skills program developed by Dawn offers critical life-skills training for Veterans and their families – skills that will not only help with transition and adaption on leaving the Armed Forces but also improving mental wellbeing.
Since its formation, STEPWAY's work and partnerships have expanded greatly and the team now offer a range of services including prison in-reach, community projects and the Banter & Brew sessions. This is incredible work by dedicated people and again, I am both humbled and excited to be invited to support them on their journey to support all veterans in civilian life, no matter their background or circumstance.
Trustee board
Team STEPWAY
---
VOLUNTEER FOR US
Why not volunteer for STEPWAY. Find a sense of purpose and a sense of belonging by working with a passionate and diverse team
---