VOLUNTEER for STEPWAY AND BE PART OF A TEAM!
Volunteers are an important and valued part of STEPWAY.  We hope that you enjoy volunteering with us and feel a full part of our team.
What sort of Volunteering roles are there at STEPWAY?
At STEPWAY we like to give you the freedom to try your hand at all volunteering roles. This gives you the opportunity to gain experience across all departments and enjoy the role you choose to do in the end.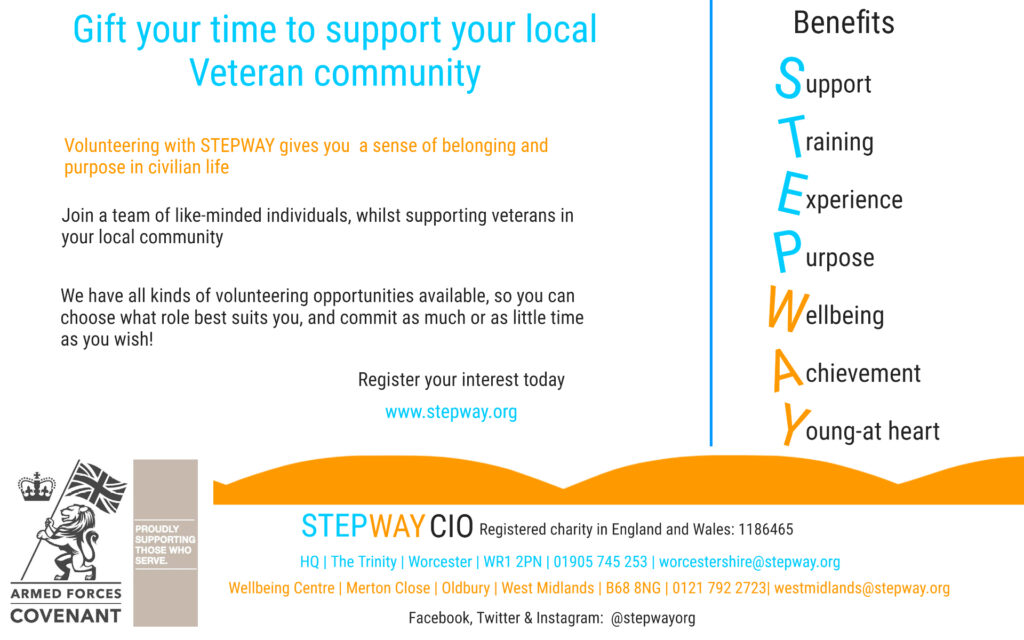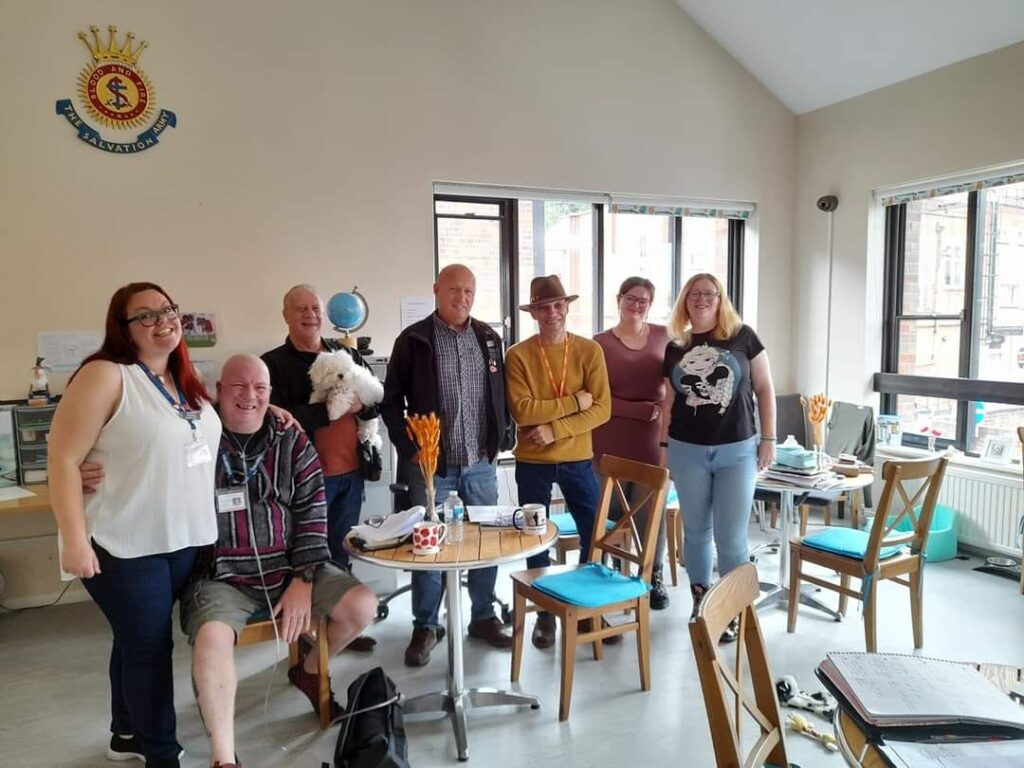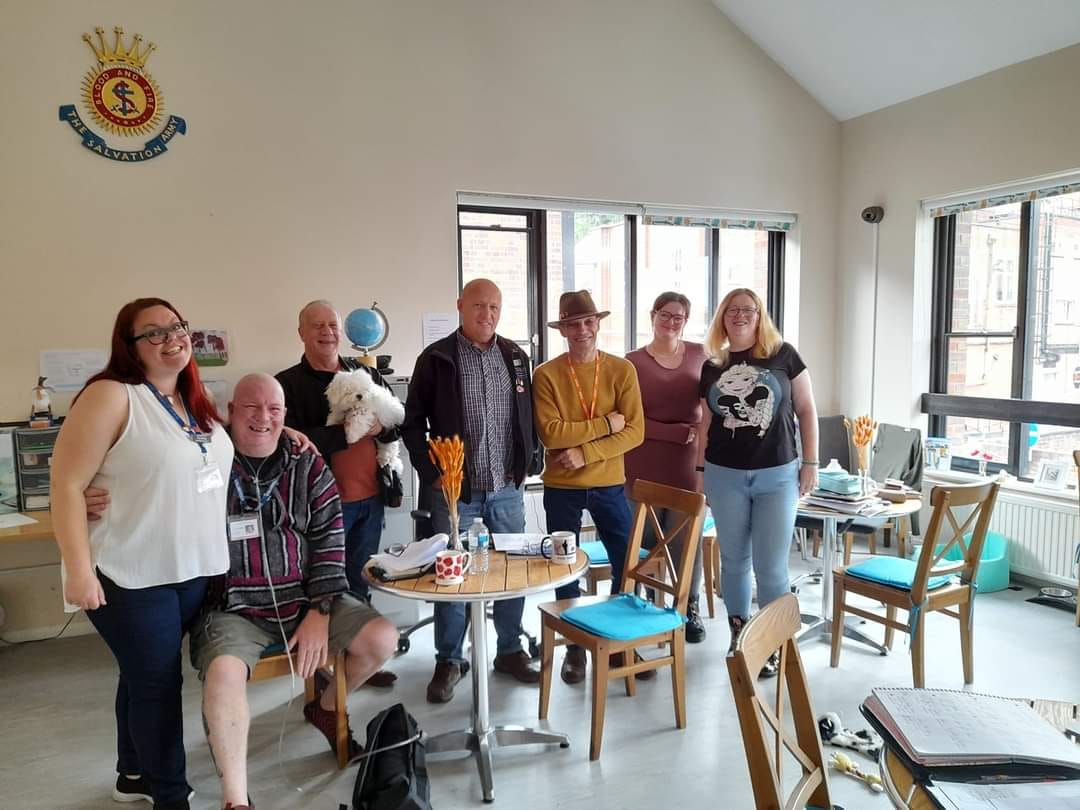 We encourage you to come forward and take part in our monthly workshops. Here you can share ideas and suggestions on how you would like to see the charity move forward.
If you do have an idea about a project you would like to start under the umbrella of STEPWAY and it is viable, we will support you, find possible funding and give you the accreditation for your idea.
STEPWAY will do their best to-
Introduce you to how the organisation works and your role in it
Provide you with a role description and a full explanation of your duties/responsibilities, including the days/times when we would like you to volunteer within the organisation
Invited to monthly workshops
Where possible, meet the costs of/provide funding towards courses and expenses endure during your volunteering hours.
Respect your skills, dignity and individual wishes and do our best to meet them
Consult with you and keep you informed of possible changes that will affect you
Provide a safe and friendly workplace
Provide you with free accredited courses to build your CV
Provide mental wellbeing support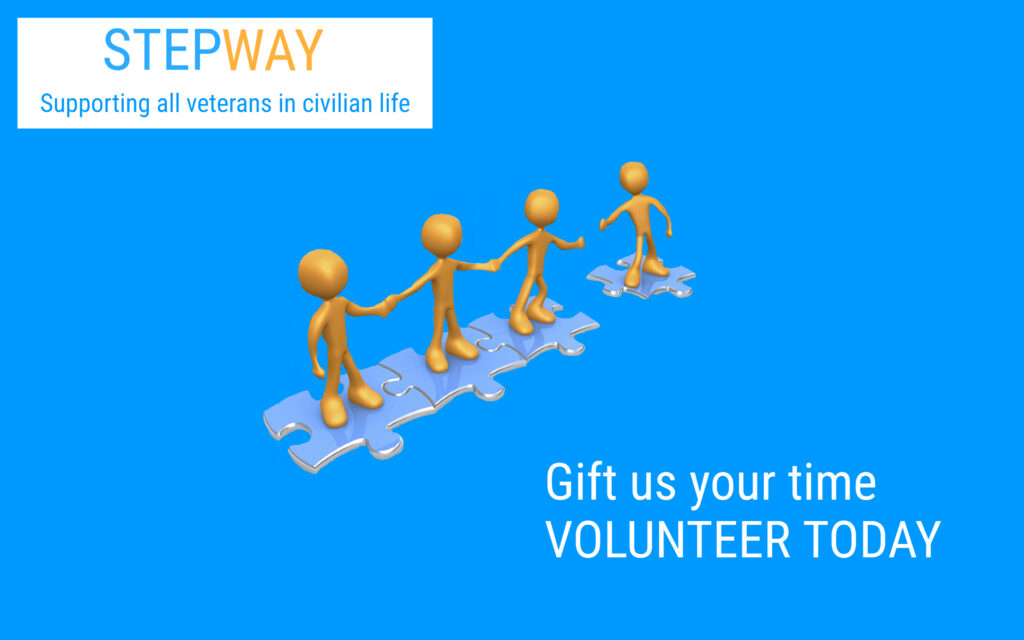 Ready to volunteer? …Book your place on the next induction course.
If volunteering is of interest and you would like to find out more, please complete the short form.
Free workshops and courses
Workshop
Updates and staff training
Induction course
In-house training-welfare
Workshop
Updates and staff training
Prison in-reach programme
Covering topics on safeguarding, case studies, criminal narratives and the code of conduct.
Workshop
Updates and staff training
Mental health and substance misuse awareness
Taking you on a journey of the 4A pathway to complex needs with the promotion of dual intervention.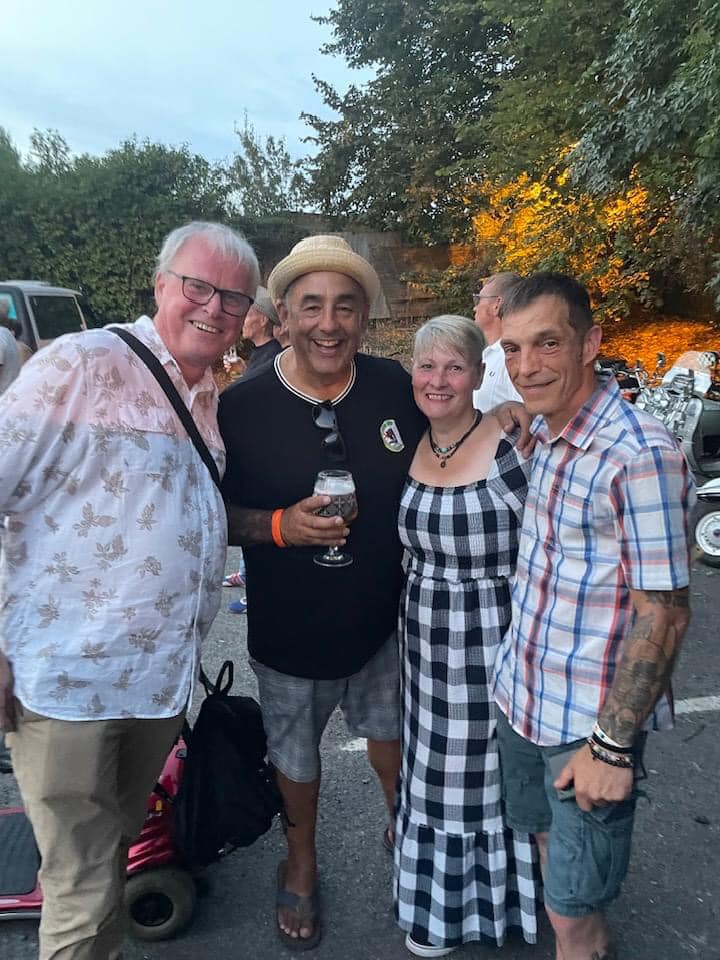 Join our Team of Fundraisers and have lots of fun along the way
For more information and tips on how to set up your own event or join our team, please click on the link below for our fundraising page
If you would like to talk to someone direct, please Sam on 0121 7922 723 or email [email protected] for more information.
---