SERVICES WE PROVIDE
The 7-step civilian skills program by

STEP

WAY

DO YOU NEED SUPPORT IN CIVILIAN STREET? ARE YOU A VETERAN OR A FAMILY MEMBER? THEN YOU NEED TO READ THIS
THE DROP- CENTRES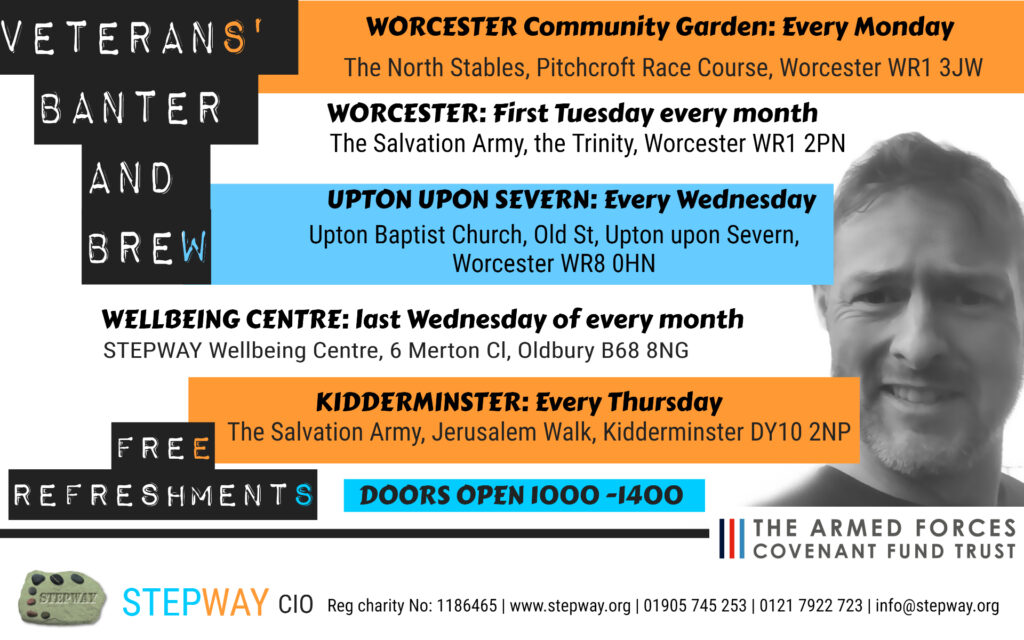 The Community Projects


We understand the importance to learn and develop knowledge and understanding of the outside space, as it is a much richer context than the indoors.  
A dynamic space where you can learn about nature, grow your own vegetables or fruits, take part in other outdoor activities and breathe in the clean air.
A feel good factor that you are engaging in nature and supporting the environment. 
A journey being involved in the outdoor community projects, involving yourself in group tasks, learning, participating, creating a healthy body and a healthy mind.   
These will all play a pivotal role in self-esteem and raising confidence. 
In our 7-Step Civilian Skills program, Step 5 is all about a healthy body a healthy mind. How we look at what we eat, the importance of daily exercise, the outdoors clean air and participating in group activities. All of which will have a positive effect on your mental health. 
For more information on how to become involved in the Community or Beekeeping projects near you, please visit:
WELLBEING CENTRE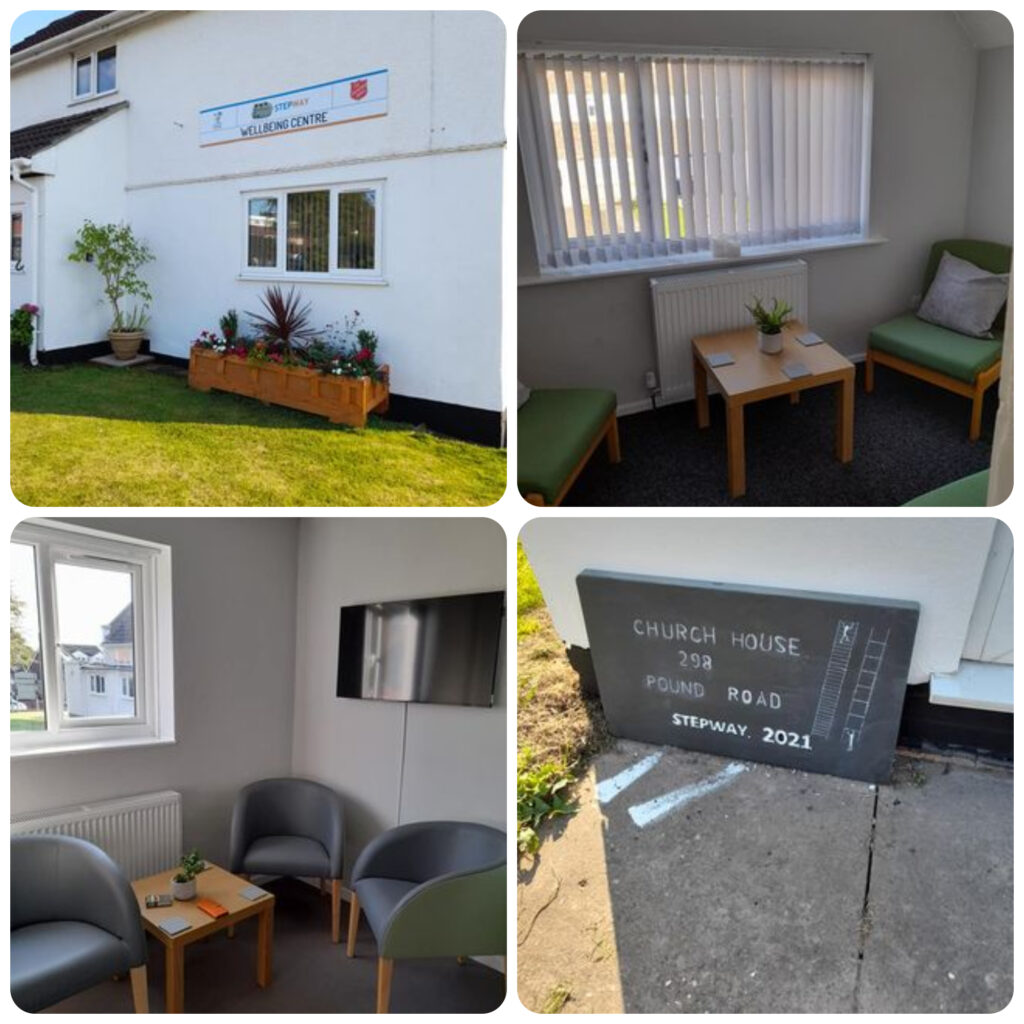 STEPWAY have recently opened their first Wellbeing centre in Oldbury, West Midlands. All three services have been duplicated there in one place. With the addition of the Therapy unit which is open to partner charities for free who would like to see their clients.
Referrals
STEPWAY have a relaxed approach when working with our partners and the community. We recognise everyone may need support in some point in their life. Therefore, we encourage the local community to come forward to either volunteer or seek support, everyone is valued. We welcome referrals from organisations and accept self-referral too.

Therefore, please encourage Veterans, their family members, or potential volunteers who you may feel will benefit from our services to either pop along call or text STEPWAY on :
THE WEST MIDLANDS, WELLBEING CENTRE
OFFICE NUMBER: 0121 7922 723
EMAIL:
[email protected]
If you would like to refer a client please complete the on-line referral form.