---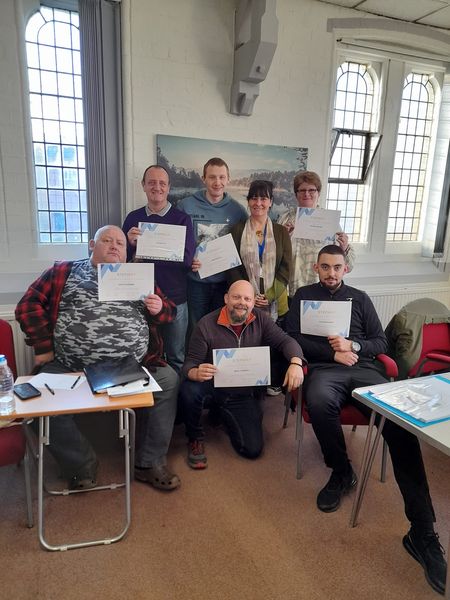 7-Step Civilian Skills Program
This course is built around Mental health awareness and the survival kit for civvy street. Leading to education and employment opportunities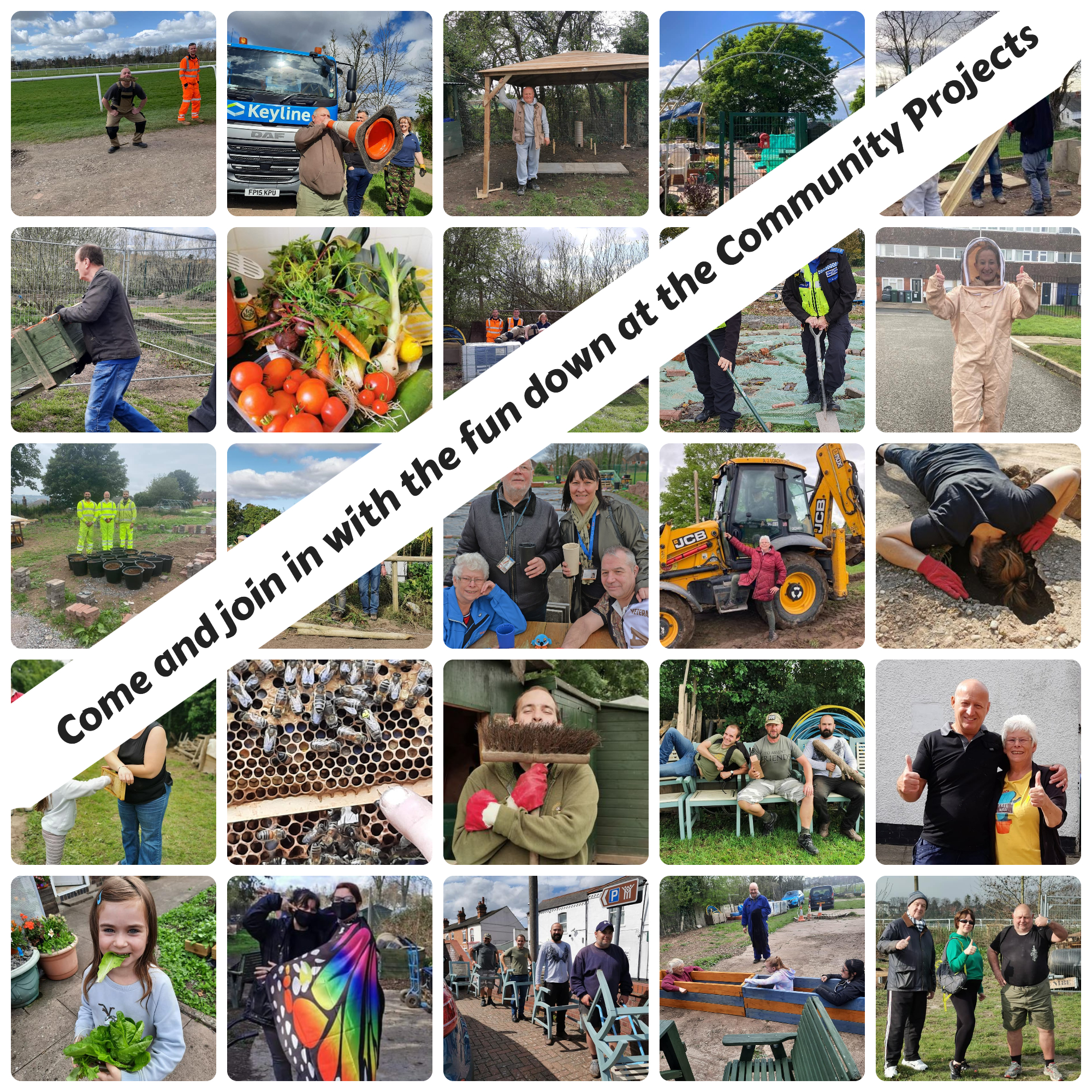 Community Projects
Join in with the fun at the Community projects. Grow your own produce, try your hand at woodwork or Beekeeping. Grab a bite to eat and join in with the banter round the fire pit.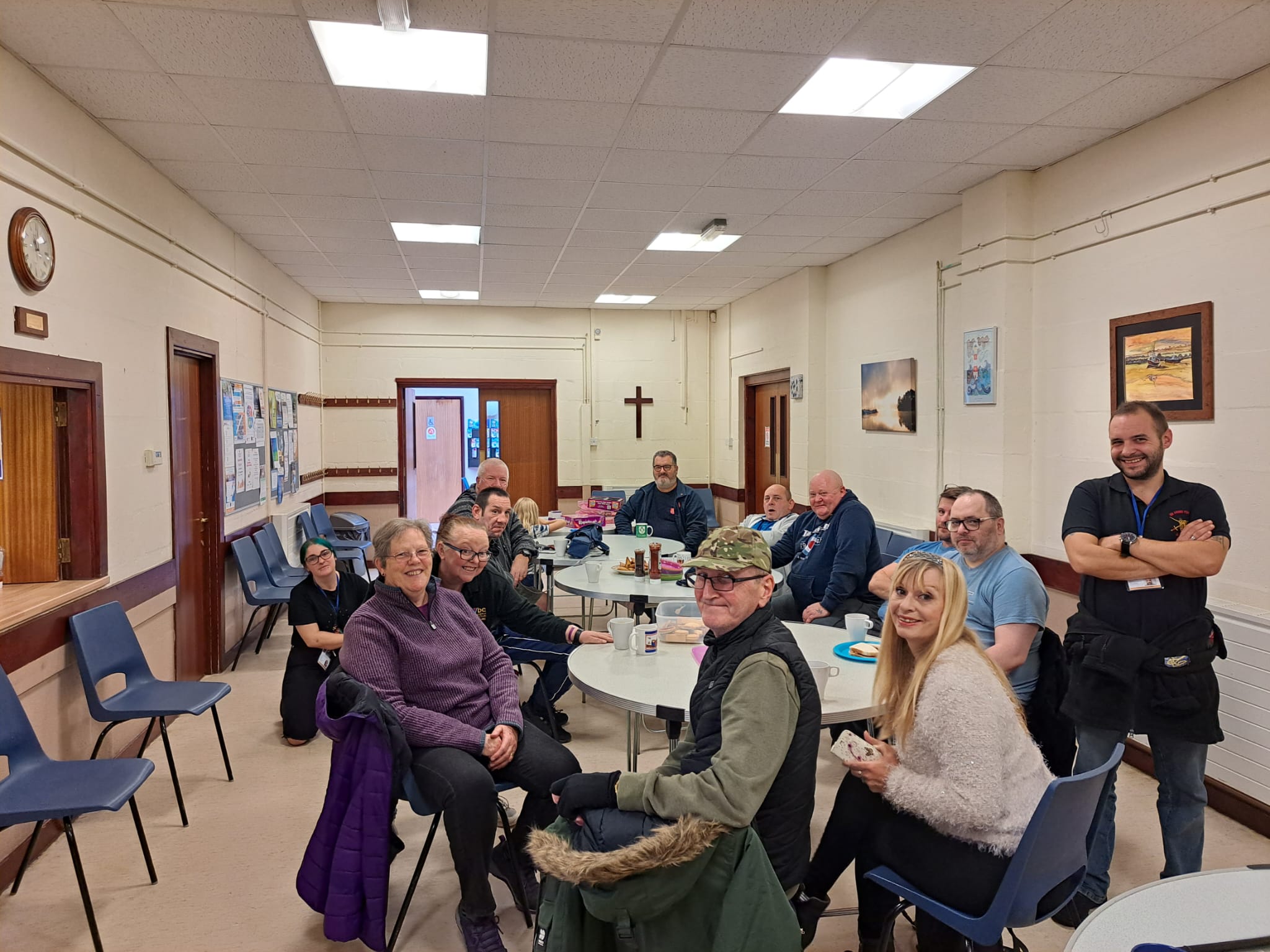 BANTER & BREW
A place where you can meet your muckers, grab a free breakfast bap, brew and join in with the banter! Located in several different areas, come and join in with the fun! Support on-hand
---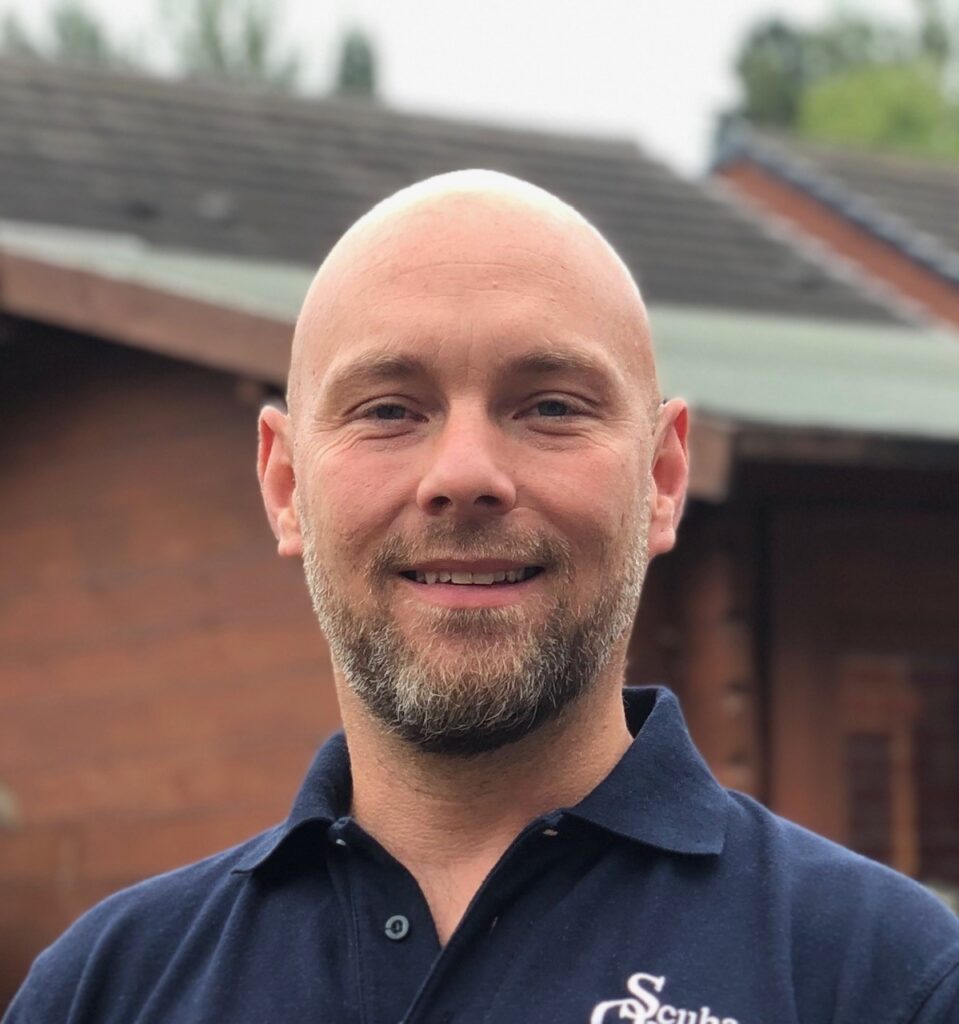 (NEW) HMP support services.
Kyle Toolan- In-reach prison Lead
Supporting Veterans in custody and family members in civilian life, covering the Midlands.
---
Worcester Veterans HUB
Providing support services in the Worcestershire area. All three services delivered, with the addition of a meeting/therapy room which is open to our partner charities for free.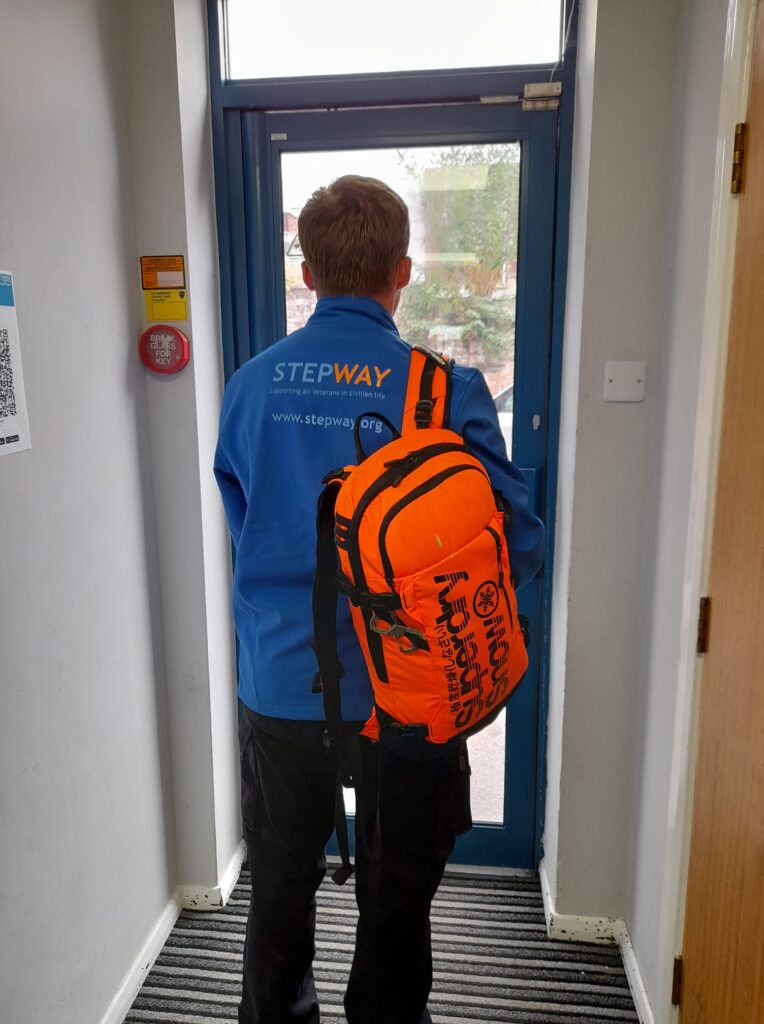 ---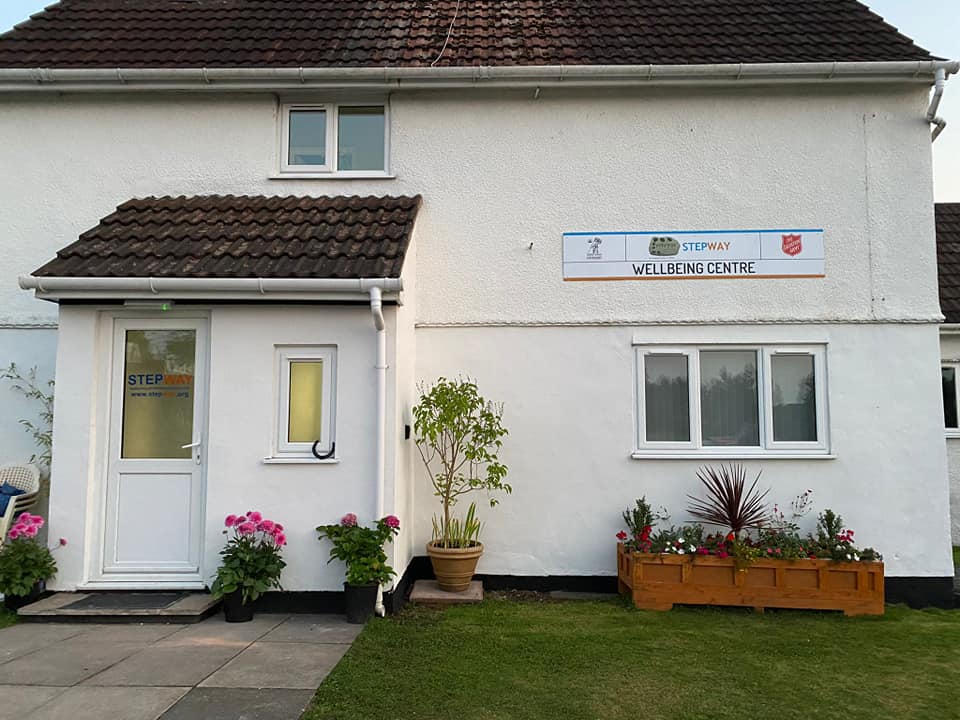 WELLBEING CENTRE
Providing support in the West Midlands. The three main services on one site, with the addition of the Therapy and meeting rooms which are open to our partner charities for free.
---
Self- Referrals to STEPWAY from Veterans and family members:
We try to simplify and cut out as much red tape as possible when it concerns Self Referral. Please contact the office direct or on the out of hours numbers here: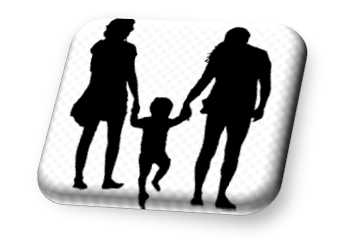 ---
Professional referrals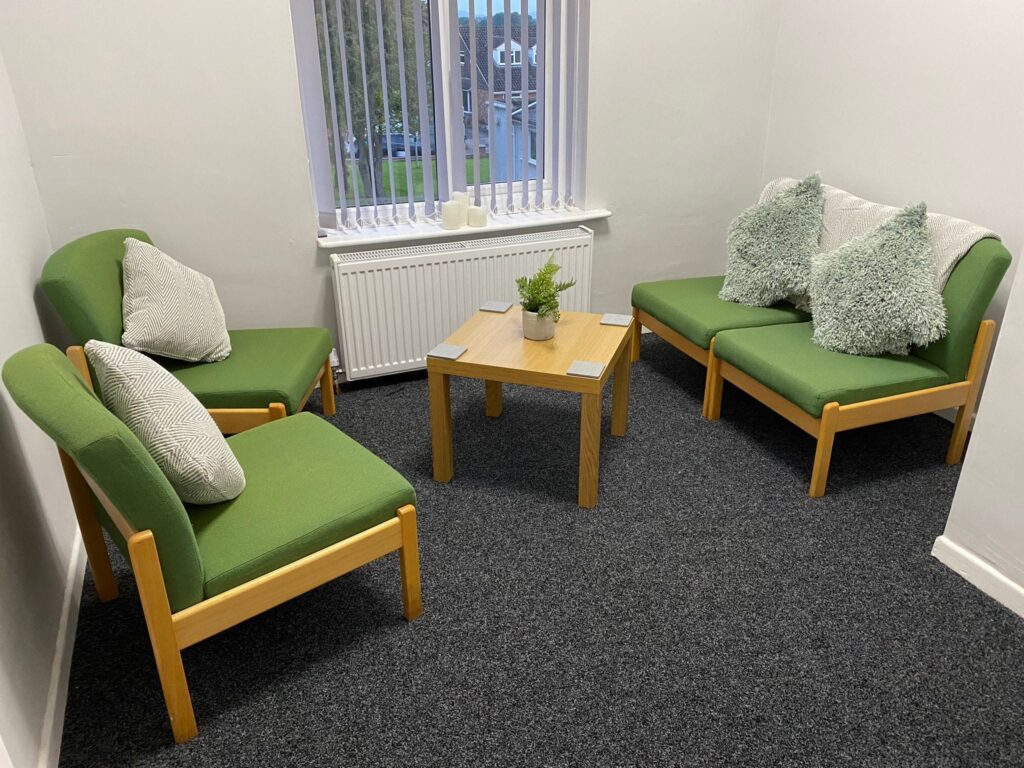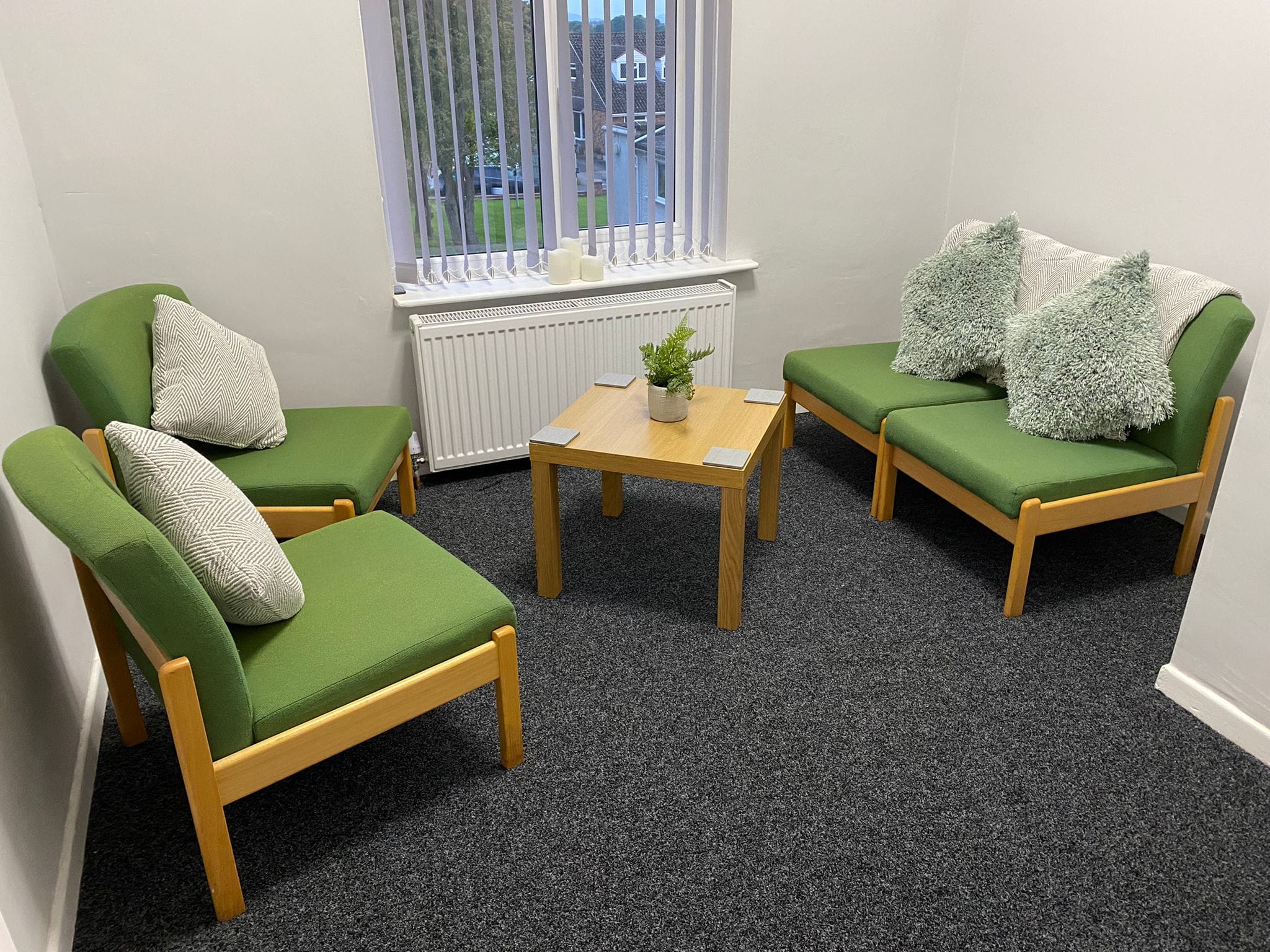 Suicide prevention and reduction| Mental health awareness | Employment and education opportunities | Social inclusion | Support sessions | Early Service Leavers | Advocacy | Reducing recidivism| Veterans in Custody (changing their pathway) | Substance Misuse | Homelessness and housing | Benefits and funding advice| Finding a sense of purpose | Finding a sense of belonging | 7-step civilian skills program | Community Projects | Banter and Brew | Wellbeing Centre | Veterans HUB| VPPP Portfolio|
If you would like to refer a client please complete our quick and simple online referral form.
---
Veterans' Places, Pathways & People Programme- MIDLANDS
Together we can do more for those who have served their nation. We will strengthen the safe places that can offer support and direction, enhance the links and connection to make clearer pathways to the range of organisation that offer tailored assistance and invest in training the people who provide the support and services.
Counties included in Veterans' Places, Pathways & People Programme are: Lincolnshire, Nottinghamshire, Derbyshire, Leicestershire, Rutland, Northamptonshire, Warwickshire, Worcestershire, Herefordshire, Shropshire, Staffordshire and various areas throughout the West Midlands.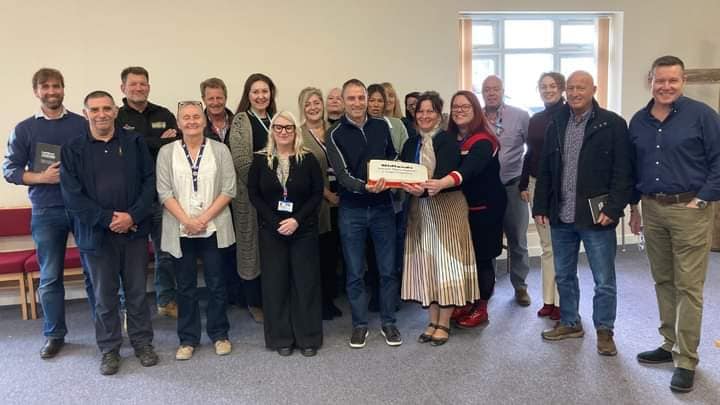 ---
---
SIGNING OF THE ARMED FORCES COVENANT PLEDGE
On the 13th March 2020 STEPWAY signed the Armed Forces Covenant Pledge and started their journey on the Employment recognition Scheme. In 2021 they received their Silver. In Jan 2023 they are working towards their Gold!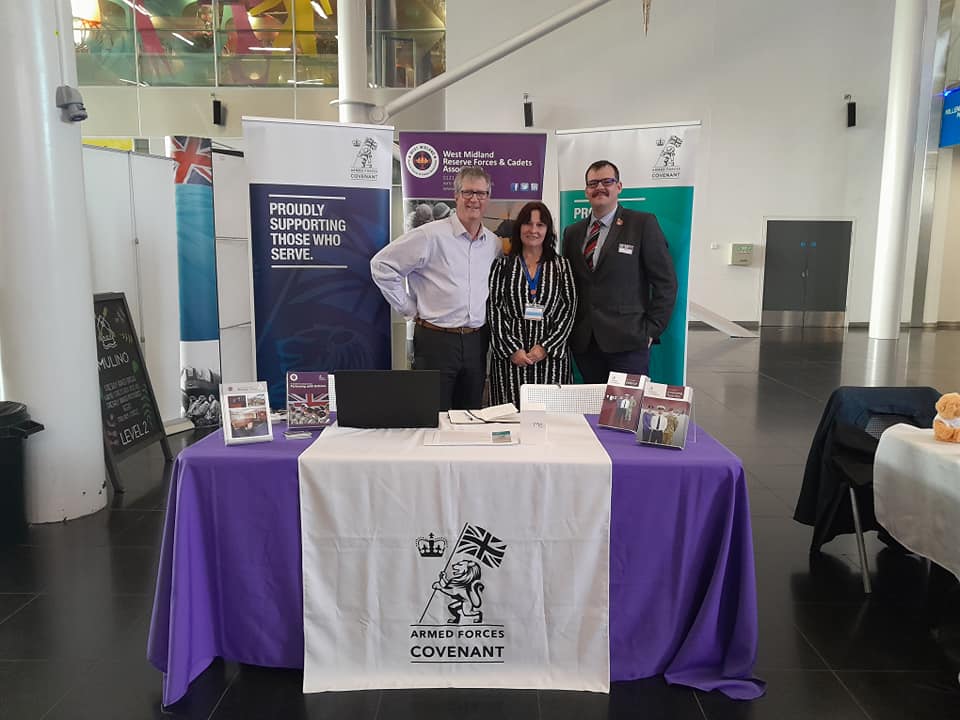 The Defence Employer Recognition Scheme recognises those exemplar employers who go the extra mile to show their support for the Armed Forces community.
There are three tiers of award – Bronze, Silver and Gold – for employers who first pledge, then demonstrate, then advocate support to the Armed Forces Community in alignment with the Armed Forces Covenant. Before the employer is able to receive an award they must first pledge their commitment by signing the Armed Forces Covenant.
To register for a Bronze award or nominate an employer for Silver or Gold please visit the Government's site:
---
VOLUNTEER FOR STEPWAY AND BECOME ONE OF THE TEAM!

---
FUNDRAISING FOR STEPWAY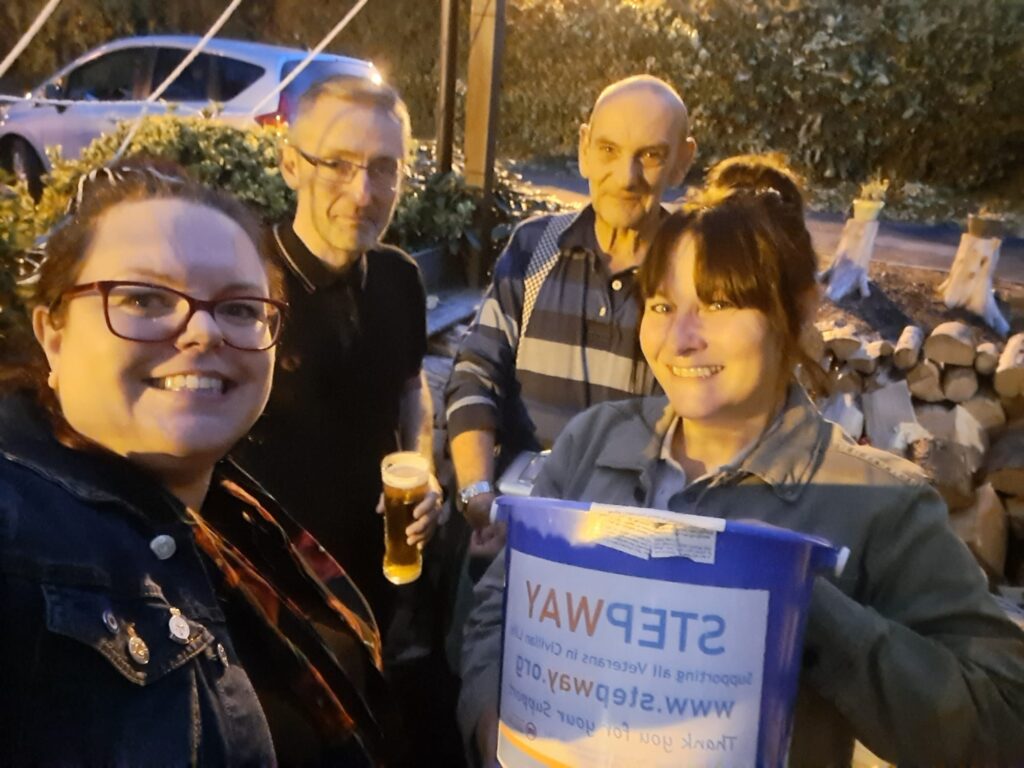 We have lots of fun raising funds in aid of STEPWAY. We are fortunate to have some great sponsors too, would you like to know more?
Would you like to become a fundraiser and help STEPWAY support more veterans in your local area? Please complete this quick 'express an interest form'
---
CORPORATE FUNDRAISING, SPONSORSHIP AND VOLUNTEERING DAYS.
PARTNERING WITH STEPWAY WILL INSPIRE YOUR WORKFORCE, TO BECOME INVOLVED WITH A CHARITY WHO SUPPORTS ALL VETERANS IN CIVILIAN LIFE NO MATTER THEIR BACKGROUND OR CIRCUMSTANCE. MORE IMPORTANTLY, YOU WILL INDIRECTLY, SAVE LIVES!
Do your staff, customers, and stakeholders care about what we deliver?
Inspire them by partnering with us and invest in improving mental wellbeing, reducing isolation, and combatting adjustment disorder; breaking down those barriers to return to education and employment.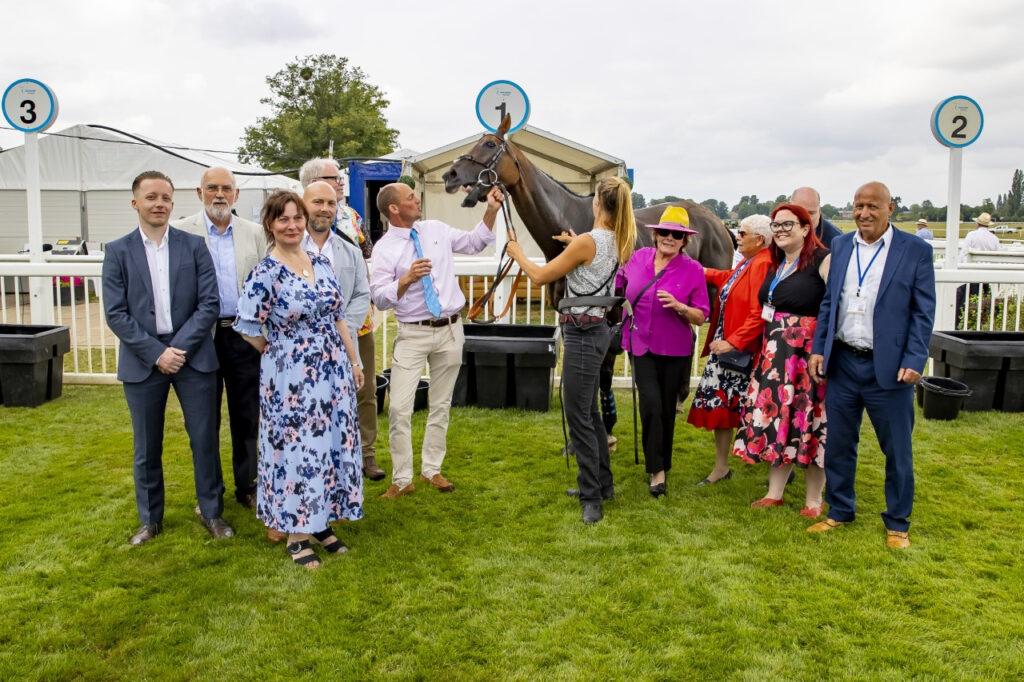 ---
VETERAN COMMUNITY DAY (A non-profit event)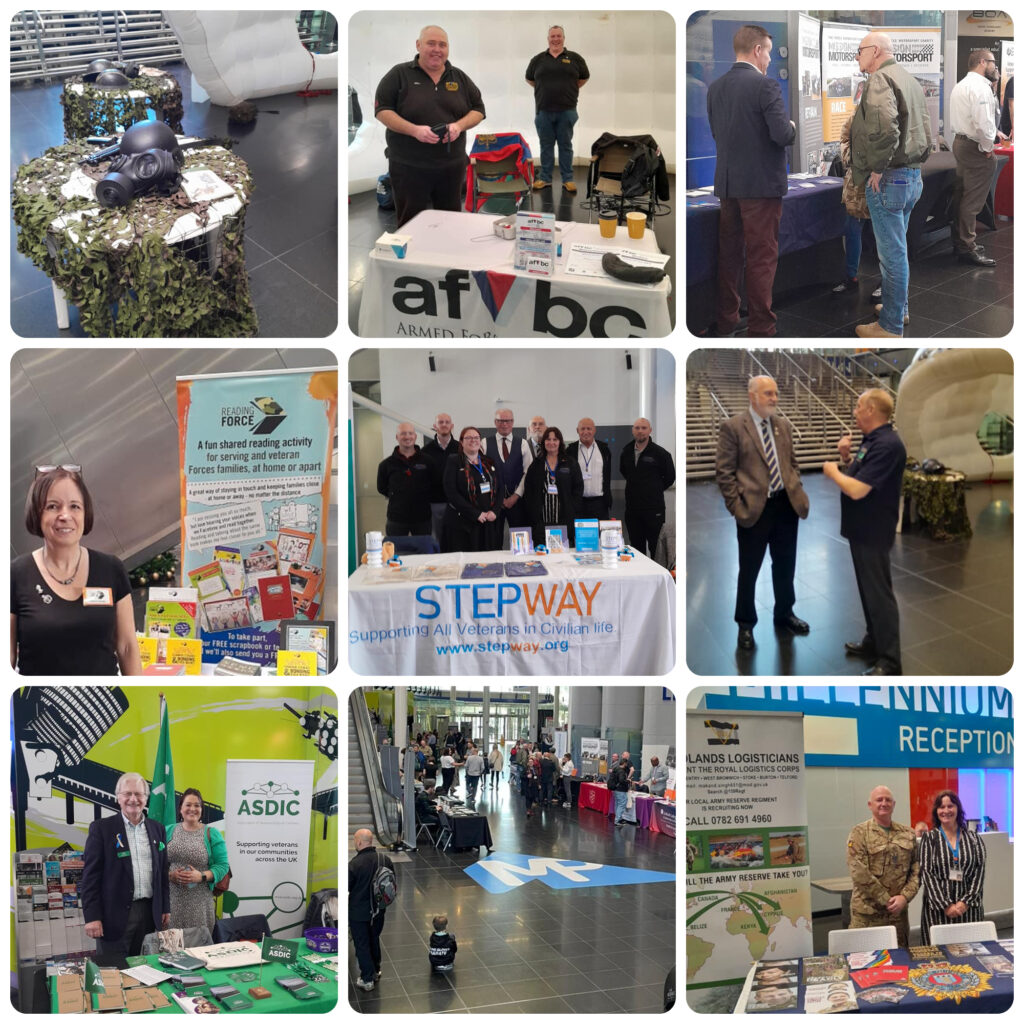 Working together to achieve more. With the linked up approach it creates a fortitude of support for Veterans wellbeing. Furthermore, it provides a platform for those who are looking to return to work or education.
Would you like to be part of the next Veteran Community Day?