WELCOME TO OUR VETERAN COMMUNITY DAY EVENTS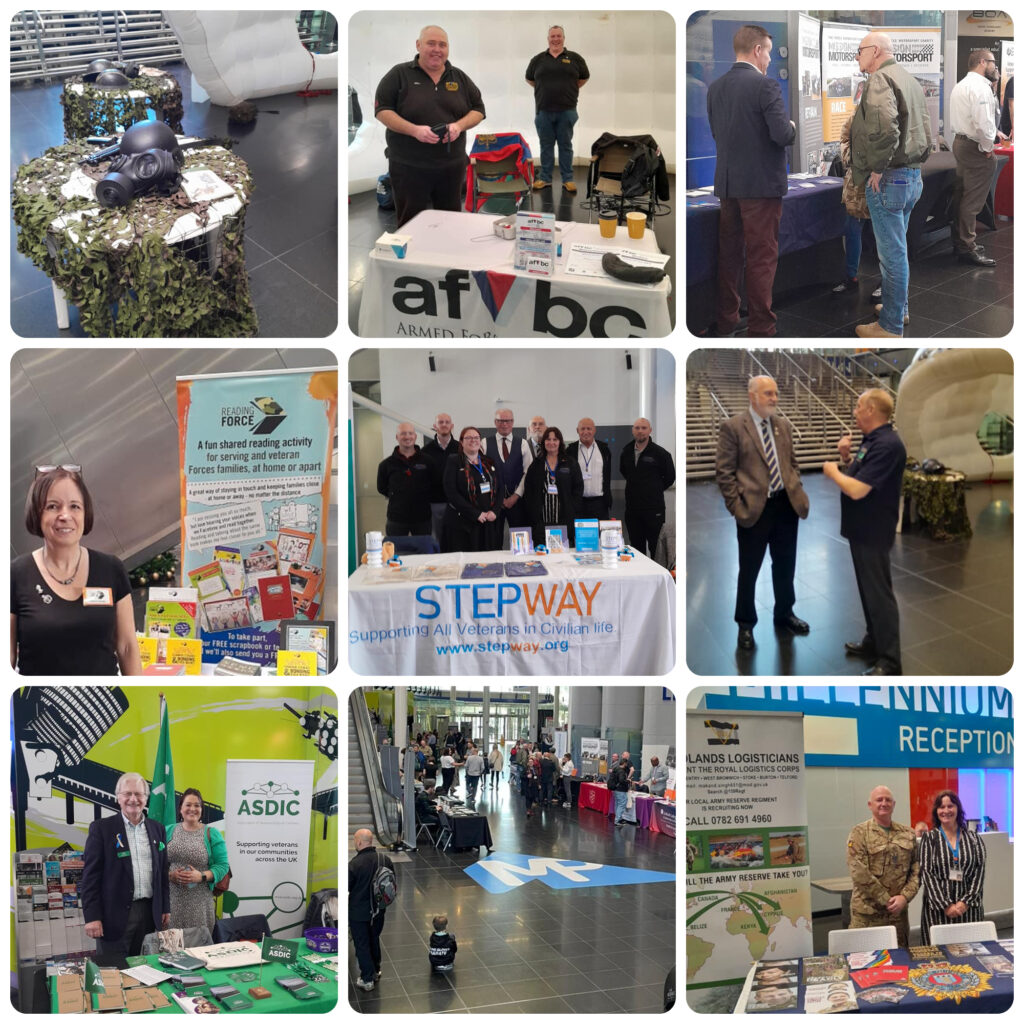 STEPWAY introduced their first Veteran Community
Day event (VCD). This was held at the Crown Gate in
Worcester in March 2020. The objective was to raise awareness in the
community. To bring together Agencies, Charities, and Organisations all under
one roof. This is to support the Veterans in the community and the
Armed Forces personnel transitioning or finding a sense of belonging in
civilian life.
The last VCD was so successful, they arranged another event to include a family area, which includes the Armed Forces Veterans breakfast clubs (AFVBC) which took place at the Millennium Point, Birmingham. On October 28th 2022. Over 55 organisations were present in a spectacular event that encouraged networking and more importantly reached out to many more Veterans who will be able to access many support services all under one roof.
On the 13th March 2020 STEPWAY signed the Armed Forces Covenant Pledge. Come and join us on the next Veteran Community Day, where you will have the opportunity to sign the pledge and start your journey on the Employment Recognition Scheme.
In July 2021 STEPWAY was presented with the Silver Employer Recognition Award and now GOING FOR GOLD!
For more information about signing the Armed Forces Covenant pledge and see how it can benefit your organisation; please visit.
The West Midlands Reserve Forces and Cadets Association are in attendance on the VCD. Therefore, please ask STEPWAY about the opportunity to sign the AFC alongside a senior military representative and make your day rememberable!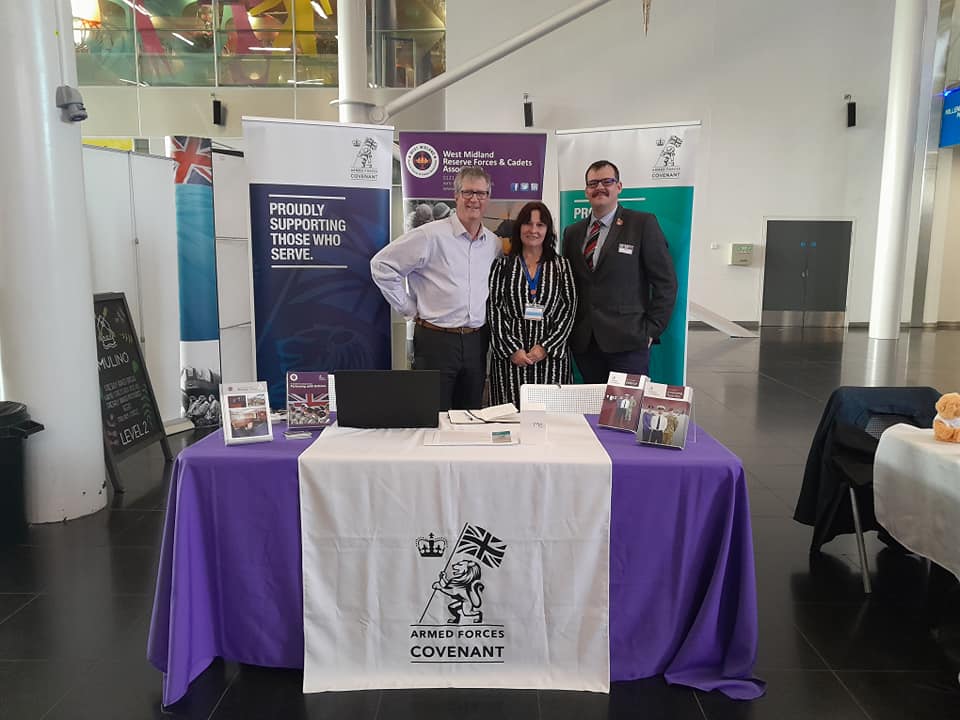 IF YOU WOULD LIKE TO FIND OUT MORE INFORMATION ABOUT SPONSORING THE EVENT OR PARTICIPATING, PLEASE CONTACT 0121 7922 723 or [email protected]
---